Welcome to Haven Wiki.
Read and discover the world of Haven.
Please note that this wiki might contain possible spoilers.
Read at your own risk.
Haven Storyline
Haven is a supernatural drama series loosely based on the Stephen King novel The Colorado Kid.

Shrewd and confident FBI agent Audrey Parker (Emily Rose) has a lost past when she arrives in the small town of Haven, Maine on a routine case. Before long, her natural curiosity leads her to the center of activity in this curious enclave, which turns out to be a longtime refuge for people who are affected by a range of supernatural afflictions. Along the way she meets Nathan Wuornos, a cop who can't feel anything, and Duke Crocker, a local smuggler.

A Matter of Time
Audrey and Duke search for a way to save Nathan from the Void. Dave must plumb the depths of his own mind in his struggle to free himself from Croatoan's deadly grasp.
Read More...


Blind Spot
December 3, 2015
Plans for building a new barn are complicated when an old trouble brings the Haven Police Station to life. It's up to Audrey and Nathan to find a way to regain control, but their efforts are hampered when a mysterious killer leaves a wake of bodies right under their noses.
Read More....
Featured Character
William is a strange man who appeared in The Barn before Audrey when she was Lexie, and told her she wasn't who she thought she was. He helps her find the door back to Haven, but doesn't return with her. William soon returns to Haven in William and appeared to be held hostage by Sinister and Heavy. When he is rescued by Audrey and Nathan, William appears not to have any memories about who he is and his time in the Barn.
Read more...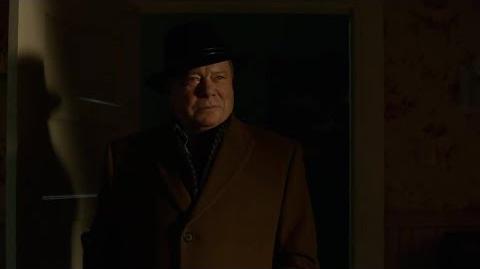 Forum Activity
Featured Poll
What did you think of "A Matter of Time"?