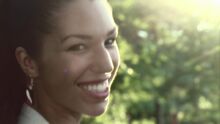 Erin (d. Sept 2010) was the girlfriend of Will Brady, and a resident of Haven, Maine.
In September of 2010, she was murdered by the Bolt-Gun Killer. Her body was later unearthed by Rudy Lucassi of the Haven Police Department in late November at King Bros. Tuna Cannery.
Appearances
Edit
Ad blocker interference detected!
Wikia is a free-to-use site that makes money from advertising. We have a modified experience for viewers using ad blockers

Wikia is not accessible if you've made further modifications. Remove the custom ad blocker rule(s) and the page will load as expected.