Welcome to Haven Wiki.
Read and discover the world of Haven.
Please note that this wiki contains possible spoilers.
Read at your own risk.
Haven Storyline
Haven is a supernatural drama series loosely based on the Stephen King novel The Colorado Kid.

Shrewd and confident FBI agent Audrey Parker (Emily Rose) has a lost past when she arrives in the small town of Haven, Maine on a routine case. Before long, her natural curiosity leads her to the center of activity in this curious enclave, which turns out to be a longtime refuge for people who are affected by a range of supernatural afflictions. Along the way she meets Nathan Wuornos, a cop who can't feel anything, and Duke Crocker, a local smuggler.
Featured Character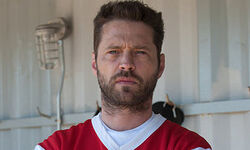 Chris Brody is the son of the late Mayor Brody and is a troubled individual. His trouble was passed down to him when his father passed away due to electrocution. His trouble makes people automatically like him despite his rude personality. Audrey encounters him in Sparks and Recreation and helps investigate his father's death. Noticing Audrey is not swaying due to his trouble, Brody asks Audrey out, and the two begin to date.
Read more...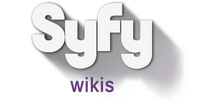 Featured Poll
Who is was your favorite version of Audrey?
Want to add an image to the slideshow? Submit here.
Ad blocker interference detected!
Wikia is a free-to-use site that makes money from advertising. We have a modified experience for viewers using ad blockers

Wikia is not accessible if you've made further modifications. Remove the custom ad blocker rule(s) and the page will load as expected.